Tour Info
Honey Island Swamp Tours has provided unique, interpretative boat tours since 1982.
Our business has grown as demand for the tours has steadily increased. Use of small boats (both covered and uncovered) allow us deep access into the heart of our beautiful honey island cypress swamp. All boats are Coast Guard-inspected; and all guides are licensed, native, professional guides.
Honey Island Swamp Tours has provided unique, interpretative boat tours since 1982. Our personal wildlife tour appeals to the majority of the population and, in particular, to those people who enjoy getting back to nature. We continue to enjoy showing our guests from around the world our unique environment.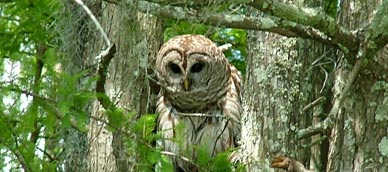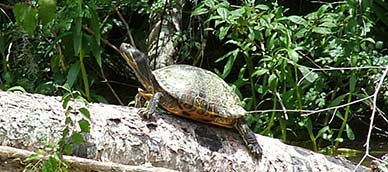 Professionally-narrated boat tour with friendly, knowledgeable guides native to South Louisiana.
Many opportunities for nature photography and wildlife observation.
Non-commercialized explanation of Louisiana Swamp ecology and natural history.
Our smaller-sized boats allow access deep into the swamp interior and shallow backwater areas.
Resident and migratory wildlife include alligators, bald eagles, waterfowl, herons, egrets, ibis, owls, osprey, deer, feral hogs, nutria, raccoon, otter, beaver, mink, turtles, frogs.
Two-hour tours offered daily, year round AM and PM (except major holidays)
Group rates available for groups of 16 or more; special departure times can be arranged.
Customized small group trips also available for birding, evening tours and special occasions.
Drinks and snacks available at our Cypress Gift Shop overlooking the swamp.
$29/adult; $19/child for boat tour
$58/adult; $36/child for roundtrip transportation and boat tour
Transportation is also available to and from New Orleans hotels and includes narrated scenic tour of the countryside to and from the swamp.
Reservations required
Tours depart from Crawford Landing on West Pearl River, Slidell.